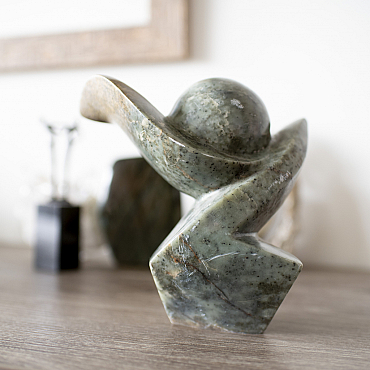 "The art of living: living from your head, body and heart, in connection with everything in your world."
Answering life questions
Are you going through a difficult period in your life?
Do you ask yourself questions like: Who am I and what do I want?
Do you struggle to live your life with authenticity?
Are you looking for a higher purpose or reason why you are here?
Are you dealing with a great loss?
Do you want a career switch or are you faced with being laid off?
Are you struggling to find the right balance between your work and private life?
Do you recognise yourself in one or more of the questions above? Or do you have another question that is fundamental to you? Whatever that question may be, you know it's time to stop and think about it, to consciously work on it. To find answers that match who you are and how you want to live.
Living is dealing with changes. And every phase of life has its own responsibilities, challenges and dilemmas, and every period has its own problems. This may amplify your questions and make them more prominent. At some point, you may think that internal change is necessary, while at other times, external influences can be a trigger. Whatever the case may be, running away from it, denying it or resisting it will not provide a resolution in the end.
What does help, is to start acknowledging reality as it presents itself to you. Getting in touch with your emotions, feelings, thought patterns and physical sensations is what will help you to find your answers and enable you to make choices. You will live life to the full again and function optimally; in good times and bad. An art of living will develop: living through your head, body and heart, in connection with everything in your world. With this inner compass, you will guide yourself through all your life experiences, always making "self-willed" choices.

As your coach, I will guide you in this process. I will make you aware of what is going on in both your mind and body, so you can learn to understand the signals and signs. I will do this by devoting my full attention to you, by listening and holding up a mirror to you. You will discover your "blind spots", the unconscious convictions with which you block yourself as well as the way in which your body responds. By becoming aware of these patterns, you will gain new insights into yourself and your situation. A deeper "knowing" will unfold within you. You will reconnect with your inner compass. This will open the way for new and "wise" choices that match who you are.
A coaching process will provide you with many benefits, including:
Connection with yourself and with valued others
Meaning and a sense of satisfaction
More self-confidence, self-esteem and self-acceptance
Inner peace
Pleasure in what you do
Resilience and balance
Taking charge of your life choices
In order to increase your self-knowledge, and if you so wish, you can take the following tests