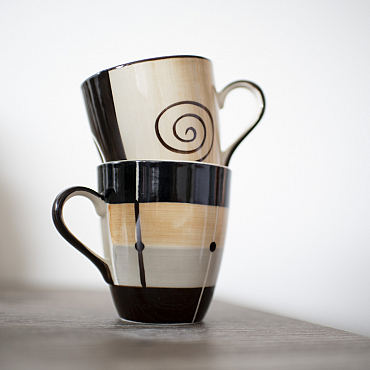 "If many cobwebs work together, they can catch a lion." - African proverb
Promoting team development
Are we truly a team?
Are we on the same page?
It is not safe in our team. What is the reason for that?
What phase of team development are we currently at? How do we move up a phase?
Why do we not find our strength?
There is turmoil in our team. How do we move forward together?
How can we make each other stronger?
Who plays what role in this team? What roles are not properly utilised?
How do we get more support for change in our team?
Do you regulary ask each other these questions? And do you feel the need to talk to each other about this, but you just don't get around to it? In that case, a team coaching process is the solution!
Learning together is at the heart of team development. The key question is: How do we achieve the best performance as a team? Everyone in a team has their own qualities, knowledge, skills, beliefs and pitfalls. The same applies to the team leader. Therefore, a team as a unit has its own strength. However, this does not necessarily mean that the team automatically performs well. Team development aims to increase team strength.
As a team coach, I encourage teams to get moving, with the aim of achieving specific improvements and pleasant cooperation. I help to reveal what is going on in "undercurrents". Each team member will become aware of their own role in the whole. Team members will recognise obstructive patterns and see what is needed to make a positive contribution to productive and constructive cooperation. The result is a team that evolves and works together at a high level.
I will guide the team in:
Revealing "undercurrents" in team dynamics
Awareness of behaviour that is obstructive and behaviour that facilitates team performance
Learning to communicate with each other effectively and constructively
How to advance from one phase of team development to the next
Improving decision-making, conflict management and problem-solving skills
Pleasant and efficient meetings
Working on the basis of your talents and your own strength
Taking ownership of your own team development
The effects:
A learning team with an openness to ideas, opportunities and challenges
A close team
An inspiring working climate in which each individual can demonstrate their qualities
A sense of "togetherness"
Pleasure in cooperation
Confidence in each other
A team that excels in meeting team targets
For team development to be successful, it is important that team members themselves have a say in the design and implementation of the team development process. For this reason, I will start by making clear the agreements about the manager's role and the team members' roles in the process and its progress.
Depending on the questions and if required, I will use various tests. For example in the areas of emotional intelligence, drives, personal communication, leadership style and conflict management.